June 29, 2022
Summer Family Shows at the Temecula Library
Summer Family Shows at the Temecula Library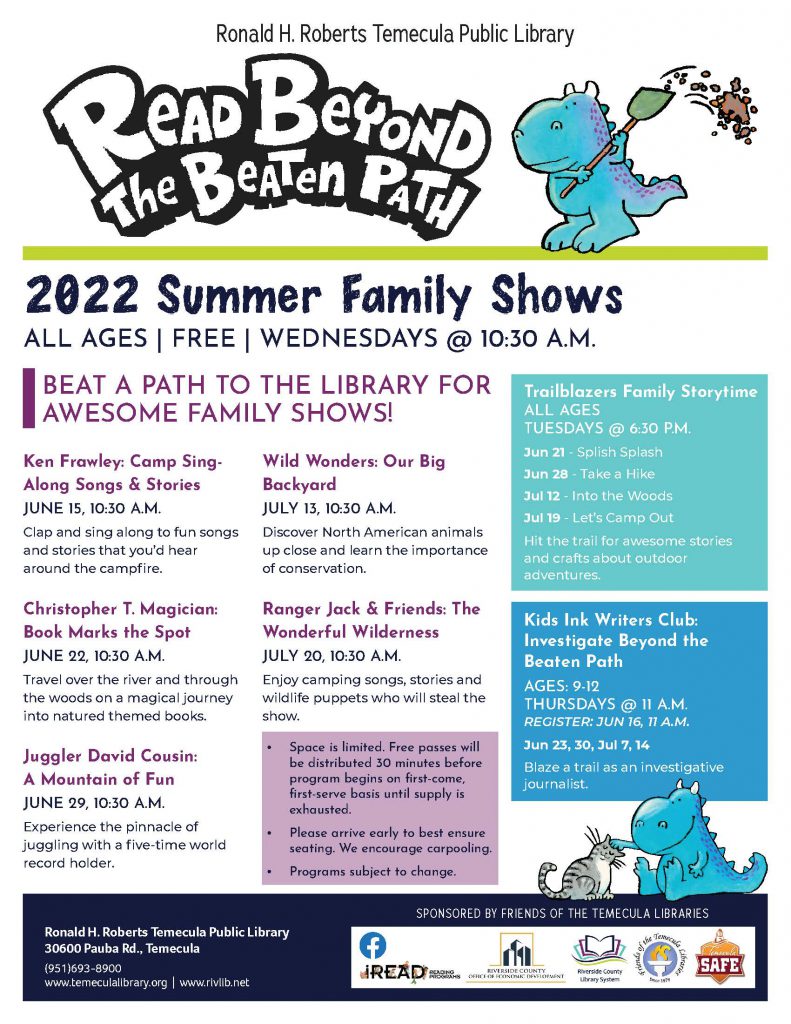 Ronald H. Roberts Temecula Public Library
• Space is limited. Free passes will be distributed 30 minutes before program begins on first-come,
first-serve basis until supply is exhausted.
• Please arrive early to best ensure seating. We encourage carpooling.
• Programs subject to change.
Water Play in 29 Palms
Water Play in 29 Palms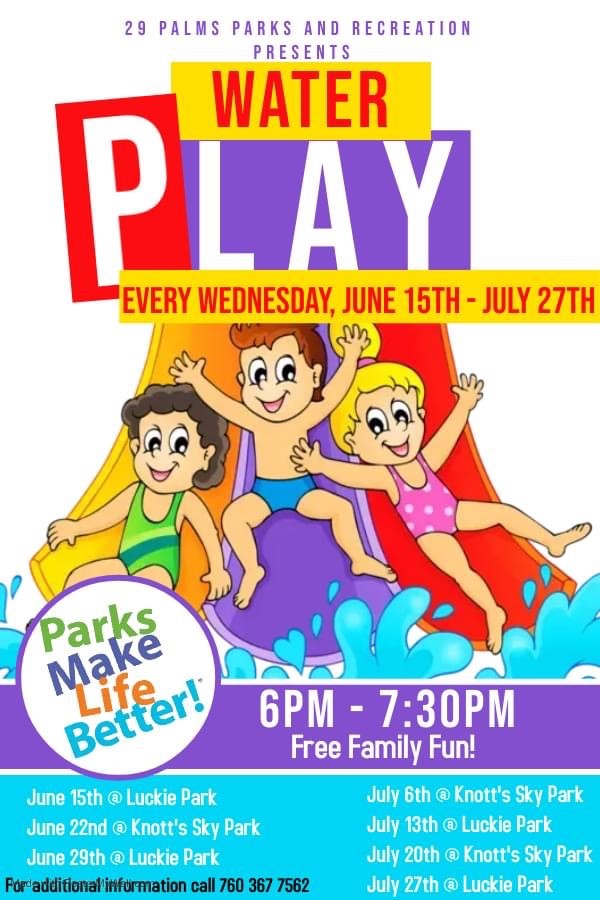 Join the #29Palms Parks and Recreation for Water Play this summer starting on June 15! ☀️💦 Every Wednesday through July 27, join some free family fun from 6-7:30 PM. For more information, call (760) 367-7562.